Can we get #IHaveASemi trending again like last year?
The Maximum Media Social Media Awards – Sockies 2015
We are delighted that Maximum Media are the headline sponsors of the 2015 Sockies.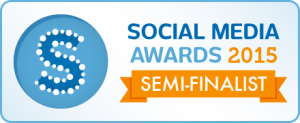 Why not sponsor the awards? (Sponsors can't be nominated, nominees can't be sponsors)
The hashtags to tweet nonstop about this are #sockies15 and #IHaveASemi or maybe #MaximumSemi ?
Facebook Categories:
Use of Facebook by a Small Business (In-House team managed)
BabyBoo.ie – fb.com/babyboo.ie
LovelyBeards.com – https://www.facebook.com/LovelyBeardsGroup
Why Weight Ireland – www.facebook.com/whyweightireland
GoCar Ireland – https://www.facebook.com/GoCarIreland
Michael Wall Bespoke – www.facebook.com/MichaelWallBespoke
Euronics Ireland – https://www.facebook.com/euronics.ie
www.RareIrishStuff.com – https://www.facebook.com/RareIrishStuff
HairyBaby.com – https://www.facebook.com/HairyBabyTees
So Sell it – https://www.facebook.com/SoSimpleSoSellit?ref=hl
Use of Facebook by a Medium+ Business (In-House team managed) – Sponsored by Strata3
Cow & Gate (Danone Early Life Nutrition) – https://www.facebook.com/CowandGateIreland
The Organic Supermarket Ltd – https://www.facebook.com/TheOrganicSupermarket
Irish National Stud & Gardens – https://www.facebook.com/IrishNationalStud
The Maxol Group – www.facebook.com/maxol
The AA – www.facebook.com/AAWeatherWatch
GoBus.ie – www.facebook.com/gobusgalway
Iarnród Éireann – https://www.facebook.com/iarnrodeireann/
Milupa (Danone Early Life Nutrition) – https://www.facebook.com/MilupaIreland
Sam McCauley Chemists – https://www.facebook.com/sammccauleychemists?ref=hl
Aptaclub (Danone Early Life Nutrition) – https://www.facebook.com/AptaclubIreland
Tour America – https://www.facebook.com/TourAmericaTV
First 1000 Days (Danone Early Life Nutrition) – https://www.facebook.com/First1000DaysIreland
Mr.Price – https://www.facebook.com/MrPriceIre
Use of Facebook by a Business/Brand (Agency Run)
McCain Ireland – https://www.facebook.com/MccainIreland?fref=nf
Ford Ireland – https://www.facebook.com/fordireland
Mediavest for SPAR Ireland – https://www.facebook.com/SPARIreland
The National Lottery – www.facebook.com/nationallotteryireland
Samsung Ireland – https://www.facebook.com/SamsungIreland
Tesco Mobile Ireland – www.facebook.com/tescomobileireland
Brennans Bread – https://www.facebook.com/BrennansBread
Radical | Littlewoods Ireland – https://www.facebook.com/LittlewoodsIreland
Universal Pictures, Aviva/Focus Ireland – https://www.facebook.com/UniversalPicturesIreland
MediaVest and Radical – https://www.facebook.com/RSAIreland
Glanbia – Mooju Flavoured Milk – https://www.facebook.com/MoojuFlavouredMilk
Pedigree Ireland – https://www.facebook.com/pedigreeireland
Use of Facebook by a Media Organisation
Dublin's 98FM – www.facebook.com/98fm
SPIN South West – https://www.facebook.com/SPINSouthWest
RTÉ Operation Transformation – https://www.facebook.com/pages/Operation-Transformation/227109470920
Cork Independent – https://www.facebook.com/corkindependent
Dreamwedding.com – https://www.facebook.com/dreamweddingcom
RTÉ – The Sunday Game – www.Facebook.com/thesundaygame
Independent.ie – www.facebook.com/Independent.ie
Galway Advertiser – www.facebook.com/GalwayAdvertiser
BreakingNews.ie – https://www.facebook.com/breakingnewsire
Irish Examiner – https://www.facebook.com/irishexaminer
Use of Facebook by a Non-Profit/Organisation
Aware non-profit – https://www.facebook.com/AwareIreland
Triathlon Ireland – https://www.facebook.com/triathlonireland
Dublin Zoo – www.facebook.com/dublinzoo
EIL Ireland – http://www.facebook.com/EILInterculturalLearning
Chernobyl Children International – https://www.facebook.com/ChernobylChildrenInternational
UCC Students' Union – https://www.facebook.com/UCCSU
Dogs Trust Ltd – https://www.facebook.com/DogsTrustIrelandOnline
Western Development Commission https://www.facebook.com/Yeats2015
The Down Syndrome Centre – www.facebook.com/downsyndromecentre
ALONE – https://www.facebook.com/ALONEIreland
Maree Athletics Club – www.facebook.com/mareeathleticsclub
Irish Autism Action – https://www.facebook.com/Irishautism?ref=tn_tnmn
University College Cork – https://www.facebook.com/universitycollegecork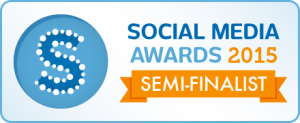 Why not sponsor the awards? (Sponsors can't be nominated, nominees can't be sponsors)
The hashtags to tweet nonstop about this are #sockies15 and #IHaveASemi
Twitter categories
Best Business Twitter account – Agency Run – Reserved
Vita CoCo – https://twitter.com/VitaCocoIE
Littlewoods Ireland – https://twitter.com/littlewoodsirl
Samsung Ireland – https://twitter.com/samsungireland
The Westbury Hotel – https://twitter.com/WestburyDublin
Universal Pictures – https://twitter.com/Universal_Irl
Best Business Twitter account – In-House Run – Sponsored by Kantar Media
O'Mahony's Booksellers – https://twitter.com/omahonysbooks
Irish Examiner – https://twitter.com/irishexaminer/
GoCar Ireland – https://twitter.com/GoCarIreland
Aer Lingus – www.twitter.com/aerlingus
The Maxol Group – www.twitter.com/themaxolgroup
Lidl Ireland – https://twitter.com/lidl_ireland
Iarnród Éireann – https://twitter.com/irishrail
Dublin's 98FM – www.Twitter.com/98fm
Aura Sports and Leisure Management – https://twitter.com/AuraDundalk
GoBus.ie – www.twitter.com/GobusGalway
AA Roadwatch – http://twitter.com/aaroadwatch/
Michael Wall Bespoke – https://twitter.com/diamondsirl
Best Non-Profit/Organisation Twitter account
SERVE – www.twitter.com/SERVE_ie
The Undergraduate Awards – @UndergradAward
Yeats 2015 – http://twitter.com/yeats2015wb.
Dogs Trust Ltd – https://twitter.com/DogsTrust_IE
Irish Autism Action – https://twitter.com/Irishautism
EIL Ireland – http://twitter.com/#!/EILIreland
Chernobyl Children International – https://twitter.com/Chernobyl?lang=en
Tyndall National Institute – https://twitter.com/TyndallInstitut
University College Cork – https://twitter.com/UCC
The Wheel – http://twitter.com/The_Wheel_IRL
Enterprise Ireland – https://twitter.com/entirl
Houses of the Oireachtas – https://twitter.com/oireachtasnews
Best Business Twitter Campaign
Centra – https://twitter.com/CentraIRL
Gas Networks Ireland – Tommy McAnairey – https://twitter.com/GasNetIrl
Mediavest for SPAR Ireland – https://twitter.com/SPARIreland
Dublin Zoo – www.twitter.com/dublinzoo
HSE – https://twitter.com/littlethingshub
AIB – https://twitter.com/aib_gaa
Galaxy – https://twitter.com/Galaxy_ie
M&Ms (Mars Ireland) – www.twitter.com/mms_ire
City Sense – https://twitter.com/citysensedublin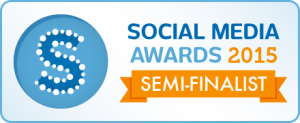 Why not sponsor the awards? (Sponsors can't be nominated, nominees can't be sponsors)
The hashtags to tweet nonstop about this are #sockies15 and #IHaveASemi
Mobile Categories
Best Mobile App
Kilkenny Design Workshops
Houses of the Oireachtas
Fingal County Libraries
Design & Crafts Council of Ireland
In the Current
World Rugby – Laws of Rugby
Dublin Castle Mobile Tour
Best Use of Instagram
Sportswomen.ie
Independent.ie
Foody's Pharmacy
Irish Design 2015
Concern Worldwide
LovelyBeards.com
Irish National Stud & Gardens
Aviva Ireland
AIB
Popdeem
SME/Business Categories
Best Blog of an SME – Reserved
Tour America – http://www.touramerica.ie/blog/
Sexsiopa.ie – http://sexsiopa.ie/blogs/sex-siopa
True Romance Weddings – http://blog.trueromanceweddings.com
Cuckoo Events – http://cuckoo.ie/blog/
Chill Insurance – https://www.chill.ie/blog/
Wayne Denner – http://waynedenner.com/blog-posts/
LovelyBeards.com – www.lovelybeards.com
The Organic Supermarket – https://www.organicsupermarket.ie/blog/
E.D. Estimating – http://www.edestimating.ie/blog/
Stint Ireland – http://www.stintireland.com/blog/
Phorest Salon Software – www.phorest.com/blog
So Sell it – http://sosellit.ie/blog/
Best Use of Social Media by an SME – Sponsored by Blacknight
Galway Advertiser
Tour America
Why Weight Ireland
Stint Ireland
E.D. Estimating
Cuckoo Events
Idaho Café
www.RareIrishStuff.com
Aura Sports and Leisure Management
Immigrant Council of Ireland
GoBus.ie
Phorest Salon Software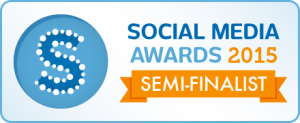 Why not sponsor the awards? (Sponsors can't be nominated, nominees can't be sponsors)
The hashtags to tweet nonstop about this are #sockies15 and #IHaveASemi
Other Categories
Best Use of Social Media by State Body – Sponsored by SENSORPRO
Fingal County Libraries
Irish Defence Forces
Iarnród Éireann
Bord Bia
RTÉ
An Garda Síochána
Houses of the Oireachtas
Western Development Commission
Road Safety Authority
University College Cork
Customer Care using Social Media (Integrated) – Reserved
Aura Sports and Leisure Management
Iarnród Éireann
RTÉ
Three Ireland
KBC Ireland
Ireland West Airport Knock
Europcar Ireland
GAAGO
Ford Ireland
UPC Ireland
GoBus.ie
Electric Ireland
Best Experimental Format (Vine, Whatsapp, Snapchat)
Electric Ireland
Aer Lingus
SPIN South West
Independent.ie
Immigrant Council of Ireland
Republic of Telly
UCC Students' Union
Dublin's 98FM
Life Style Sports
Tyndall National Institute
Universal Pictures
Right Track Media
Best Video/Video Campaign (non broadcast)
AIB – AIB GAA – #TheToughestTrade
Clisare – Irish Bucket list
Dublin's 98FM – 98FM Best of Dublin Awards
Toyota Ireland – #GoFunYourself – Toyota Ireland
Club Orange (Britvic) – The Best Bits
Universal Pictures, Aviva/Focus Ireland – #EducationMatters – Aviva Ireland and Focus Ireland
Laya Healthcare – A series of videos on online safety from Laya Healthcare
Mediavest for Aviva Ireland (Best use of video – Mediavest & Javelin) – Void Ignore
Samsung Ireland – #GALAXYAlphaStyle
Toyota – Toyota – #WhatDrivesYou
Lidl Ireland – Lidl Mother's Day Surprise
Gala Retail – Gala – Talking Lettuce
Vizeum & Largo Foods – KING crisps, "Make it superior with KING"
Aptaclub (Danone Early Life Nutrition) – Aptaclub – "The One Thing"
Lidl Ireland – Lidl Valentine's Lingerie Prank
81 Media – BallinEurope – 2014 FIBA Basketball World Cup
The Down Syndrome Centre – The Down Syndrome Centre video
Final Boss Media – THIS VIDEO WILL CHANGE YOUR LIFE (Craic Addicts / Channel 4)
Meteor – Meteor Christmas LTD Vs Christmas Unlimited
Bord Bia – Bloom is Happy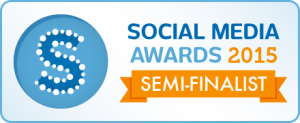 Why not sponsor the awards? (Sponsors can't be nominated, nominees can't be sponsors)
The hashtags to tweet nonstop about this are #sockies15 and #IHaveASemi
Campaigns
Best Integrated (cross platform) Social Media Campaign – Sponsored by Cloud90
KBC Student Current Account – KBC Student Current Account
Bacardí #TryStopMe
Bram Stoker Festival – Bram Stoker Festival
Life Style Sports – 6 Nations 2015
Dublin Zoo – Dublin Zoo – Dublin Elephants
Dogs Trust Ltd – #canaldogs
Meteor – Meteor Christmas LTD Vs Christmas Unlimited
Irish Defence Forces – Defence Forces Recruitment
Electric Ireland – Powering Kindness 2015
UCC Students' Union – #LetUsStudy – UCC Library Protests
McDonald's Ireland – McDonald's Free Breakfast Friday
Tayto "More Than Just a Crisp" – Mr Tayto: More Than Just A Crisp
Toyota Ireland – #GoFunYourself – Toyota Ireland
M&Ms (Mars Ireland) – Ms Green
AIB – AIB GAA – #TheToughestTrade
SPIN South West – # SPINCrescentSelfie
Radical | Littlewoods Ireland – #WinYourChristmasList for Littlewoods Ireland.
Kildare Village (Value Retail) – Step into the Story
Audi Ireland – Driving Audi forward, launching the A3 e-tron at the #WebSummit
KBC Ireland – KBC Credit Card Campaign
Best use of Realtime Marketing
Mediavest for SPAR Ireland – SPAR Ireland #UnderTheTree Twitter Tree
HB Ice Cream – #HBGoodbyeSerious
Bank of Ireland Business Lift – Bank of Ireland Business Lift
AIB – AIB GAA – #TheToughest Trade
Mediavest for Aviva Ireland (Best use of video – Mediavest & Javelin) – Aviva Stadium Ireland vs. England
Audi Ireland – The Audi A3 e-tron at the heart of 2014 Web Summit
Mental Health Ireland – First Facebook Photo – Donation to Mental Health Ireland
Laya Healthcare – Laya healthcare 'Icebreaker' Twitter competition.
Radical | Littlewoods Ireland – #WinYourChristmasList for Littlewoods Ireland.
Centra – World Cup Pizza
Samsung Ireland – The Leinster Rugby Fan Voice
Barnacles Hostels – Paddy's Day
Zero Budget Social Media Campaign
www.RareIrishStuff.com – Rare Irish Stuff – Halloween 2014 Campaign
Barnacles Hostels – Paddy's Day
UCC Students' Union – #LetUsStudy – UCC Library Protests
Four Star Pizza – 50 Shades of Google Search
Kilmacud Crokes GAA Club – Faces behind the Purple & Gold
City Sense – City Sense
The Down Syndrome Centre – #Donate21
Aer Lingus – Movember – "Donate to Des"
Irish Autism Action – Blue Nose Day, April 27th, 2014
Britvic Ireland – A Careful Whisper: Launching Club Zero
AA Roadwatch – Roadwatch25
Enterprise Ireland – Enterprise Ireland Start-Ups
An Garda Síochána – 'The great rear axle differential welding debate 2015′